Dedicated to Quality Craftsmanship
Setting standards and leading the way in the greater San Francisco Bay Area tile and stone industry.
Tile & Stone Installation INspections
Let us apply our working knowledge of current industry standards and tolerance guidelines.
supporting contractors, architects & designers
The Tile and Stone Council of Northern California is your source for qualified installers and up-to-date information related to proper tile and stone specifications.
Incorporated in 1968, TSC Northern California is a nonprofit trade association comprised of local signatory tile and stone contractors, dedicated to promoting the most qualified tile and stone installation companies in Northern California.
We are a select group of business leaders who substantially invest in the development of a qualified workforce, trained to exceed industry standards applicable to residential, commercial and light industrial tile and stone projects.
TSC provides educational opportunities to the building industry, and is a resource to the A/D community, contractors, developers, property managers and other design professionals seeking assistance with the technical aspects of tile and stone selection, installation and maintenance.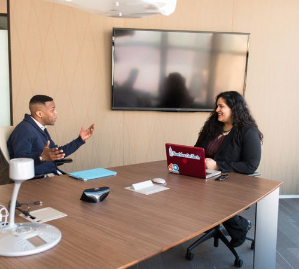 Our labor force, trained in the latest materials and methods, can make your job easier. Our project managers and foreman have years of knowledge and experience. Let us put that knowledge to work for you on your next project. You'll see the difference in the results.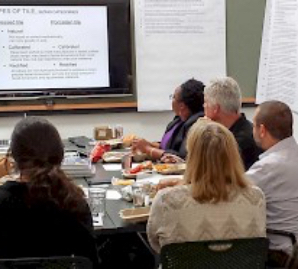 TSC contractors understand how detailed a building project can be. As industry trained professionals, we know how to turn your design into a beautiful, functional, lasting tile and stone installation. Our office can also keep you updated on current installation standards/methods, including code and variance issues.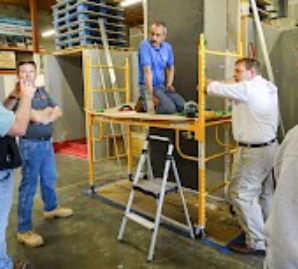 Located in Livermore, our state of the art apprentice training facility houses our classroom and hands-on training areas. We can host seminars/demonstrations for architects, designers and builders, as needed. Let us keep you up to date on the latest materials and methods.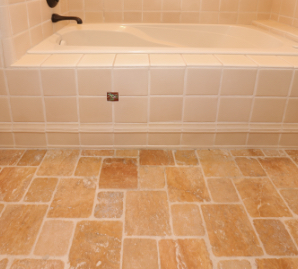 You may contact our member contractors directly, and speak to them about your next project.
Email us at
info@tscnc.org
Our dedicated group of member contractors, invest heavily in their employees training and welfare. We are proud to continue the tradition of a timeless trade. Let our members show you how we can make your next tile and stone project a success.